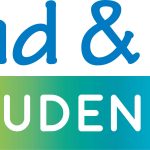 De kinderopvangorganisatie met een maatschappelijk hart 💙
Een frisse Start in 2024: Word onze Nieuwe Senior Pedagogisch Medewerker vanaf 1 januari!
Ontmoet ons cluster in Wijk bij Duurstede
Bij Kind & Co Ludens staan we bekend om onze passie voor kinderopvang en pedagogische kwaliteit. In Wijk bij Duurstede hebben we maar liefst zeven locaties, verdeeld over twee plekken in de stad. Dit cluster bestaat uit 2 VE Peutergroepen, 2 Kinderdagverblijven en 2 Buitenschoolse opvang locaties. Onze teams bestaan uit getalenteerde professionals met verschillende achtergronden en ervaringen. Een fijne werksfeer en gezelligheid met elkaar vinden wij belangrijk. Samen met onze huidige Senior Pedagogisch Medewerker en Clustermanager ben je verantwoordelijk voor het reilen en zeilen in Wijk bij Duurstede. 
Jouw rol als Senior Pedagogisch Medewerker: 
Kantoor- en groepstaken:
Coördineren en ondersteunen van BSO/KDV/PG groepen in ons cluster.
Ondersteunen en het coachen van pedagogisch medewerkers waarbij je enthousiasme uitstraalt.
Vormgeven van personeelsplanning en pedagogisch beleid.
Actieve betrokkenheid bij kinderbesprekingen en oudercommunicatie.
Ad-hoc schakelen en flexibel zijn om situaties effectief aan te pakken in een dynamische omgeving.
Regelmatig meewerken op de groep, zodat dichtbij de werkvloer staat en nauw verbonden blijft met de medewerkers, maar ook om een vertrouwd gezicht te zijn voor de ouders.  
Wat verwachten we van jou
Wij zoeken een Senior Pedagogisch Medewerker met:
Een relevant diploma, zoals een mbo-diploma Pedagogisch Werk (niveau 4) of een hbo-diploma in Pedagogiek, Onderwijsassistent, of Pabo.
Sterke beheersing van de Nederlandse taal op niveau 3F.
Een VE certificaat of bereidheid om deze te behalen.
Kennis van hygiëne- en veiligheidseisen, groepsdynamica en kinderontwikkeling.
Ervaring in de kinderopvangbranche of in het begeleiden en coachen van collega's.
Dynamische werkdagen
Jouw werkweek van 27 uur is verspreid over 3 dagen, met vrijdag als vaste dag en de overige dagen zijn in overleg. Je hebt flexibiliteit in het bepalen van je kantooruren. De groepsuren worden ingevuld op basis van de openstaande diensten. 
Wat bieden wij
Een gevarieerde en uitdagende baan waar geen dag hetzelfde is.
Ruimte voor persoonlijke ontwikkeling via ons Leerplein.
Een jaarcontract met zicht op een vast dienstverband.
Een aantrekkelijk salaris tussen €2899,- en €3869,- bruto per maand (o.b.v. 36 uur), met twee cao-stijgingen in 2024, wat het salaris brengt tussen €3089,- en €4220,- (schaal 8).
Extra's zoals teamuitjes, sport abonnement bijdrage en een fietsplan.
De kans om de sfeer binnen ons mooie cluster te proeven door een dag mee te lopen als onderdeel van het sollicitatieproces.
Over Kind & Co Ludens
Met 2700 medewerkers op ruim 500 locaties bieden wij alle vormen van kinderopvang aan. Dit doen wij in samenwerking met ouders, scholen en andere betrokkenen. Kind & Co Ludens bestaat uit de labels Kind & Co, Ludens en Samen Kinderopvang.
Gezamenlijk maken we maatschappelijke impact: we bouwen aan een duurzame samenleving waar alle kinderen de kans krijgen om hun talenten spelenderwijs te ontdekken. Samen met onze 2.700 deskundige en betrokken medewerkers, die elke dag met passie hun werk doen, zijn we er voor de kinderen én ouders. We zijn een maatschappelijke kinderopvangorganisatie zonder winstoogmerk en we kijken niet alleen naar vandaag, maar zijn ook bezig met morgen. 
Ben jij enthousiast geworden na het lezen van deze vacature en zie jij jezelf in deze rol?
Klik dan gauw op de sollicitatiebutton en vul het sollicitatieformulier in. Wij streven ernaar om binnen een aantal werkdagen contact met je op te nemen. 
Voor vragen of meer info kun je contact opnemen met onze recruiter Myrthe Panagiotakopoulos via +31 6 26567683