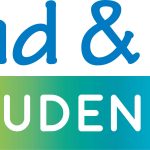 De kinderopvangorganisatie met een maatschappelijk hart 💙
Wanneer het pijpenstelen regent speel jij met de kinderen een creatieve peuteractiviteit in de gymzaal of haal je de theaterkast tevoorschijn. Op mooie dagen neem jij de peuters mee op ontdekkingstocht op het buitenspeelterrein. Je zorgt elke dag weer voor een fijne en veilige dag op kinderdagverblijf de Kersjes waar de kinderen de ruimte krijgen om hun talenten te ontdekken. In de Brede School De Kersenboom in Diemen draag jij bij aan de ontwikkeling van de volgende generatie.
Dit doe je:
* Jij neemt de kinderen mee op avontuur in de buitenlucht of in de wereld van peutercreativiteit
* Jij bent als een tweede thuis en zorgt elke dag weer voor een veilige en vertrouwde omgeving
* Jij speelt een onmisbare rol op het kinderdagverblijf
Klaar om elke dag de liefste knuffels te geven en te ontvangen op KDV de Kersjes? Neem contact op met Maerle Daniels via 06 – 203 362 58. Een appje sturen is cool!
Dit krijg je:
* Salaris volgens de CAO Kinderopvang (schaal 6), met twee keer een verhoging in 2024
* Een jaarcontract met mogelijkheid tot langer
* De keuzevrijheid om zelf te kiezen hoe en wanneer je jouw eindejaarsbonus en vakantiegeld laat uitkeren
* Reis als een professional zoals jij wil per leasefiets, met kilometervergoeding, het openbaar vervoer of eigen fiets
* Je houdt van een feestje met collega's en bent altijd in voor een uitje
* Ontdek nieuwe talenten en ontwikkel jezelf via ons Leerplein en vakgerichte cursussen
* Ontvang een knallende beloning van €350,- netto, als jij een collega held(in) aandraagt
Dit ben je:
* Je hebt een relevant diploma op zak
* Je spreekt en schrijft de Nederlandse taal (niveau 3F)
* Je bent 27 uur beschikbaar en je wil het liefst werken op dinsdag, woensdag en donderdag
* Flexibel zijn vind je lekker werken, vooral tijdens de vakanties.
Over ons:
Wij zijn Kind & Co Ludens, een kinderopvangorganisatie met een missie. Met 2700 medewerkers op meer dan 500 locaties, werken we samen met ouders, scholen en partners om de kinderen de beste zorg te bieden. Wil je meer over ons weten? Bekijk hier onze website.
Solliciteer nu! Klaar voor je nieuwe rol als ster van BSO Kersenbende? Druk op die button en solliciteer! Heb je vragen? Neem contact op met Maerle Daniels via 06 – 203 362 58. Een appje sturen vinden we te gek! Een e-mail sturen naar m.daniels@kindencoludens.nl vinden we ook leuk.