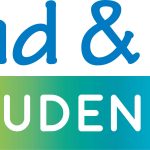 De kinderopvangorganisatie met een maatschappelijk hart 💙
Twinkel, twinkel, little star…. Laat jouw licht schijnen bij kinderdagverblijf Twinkel!
Onze intieme KDV-locatie is gevestigd in de Brede School Noorderbreedte aan De Oude Werf in Baarn. Onze verticale groep (0 tot 4 jaar) biedt een warme en gestructureerde omgeving waar kinderen onder zorgvuldige begeleiding kunnen groeien en bloeien. Elk kind wordt gezien, geliefd en gestimuleerd om zich op een unieke manier te ontwikkelen. Door nauwe samenwerking met de peutergroep en BSO zorgen we voor een vertrouwde en soepele overgang tussen verschillende opvangvormen. Een goede en fijne werksfeer staat bij ons hoog in het vaandel! Momenteel zijn we op zoek naar een enthousiaste collega die ons team van 2 ervaren pedagogisch medewerkers voor 19 tot 36 uur komt versterken. Werktijden variëren tussen 8.30 en 18.30 uur, werkdagen stemmen we graag af in overleg.
Bereikbaarheid
Onze locatie ligt op slechts 5 minuten fietsen vanaf het dichtstbijzijnde station. Bovendien bieden we de mogelijkheid tot volledige vergoeding van jouw OV-kosten! Meer informatie hierover vind je in de volledige arbeidsvoorwaarden hieronder. Kom je liever met de auto? Geen probleem! Er is voldoende gratis parkeergelegenheid en we zijn goed bereikbaar vanuit steden zoals Amersfoort, Hilversum en Almere.
 
Wat wij zoeken in een nieuwe collega:
Pedagogisch ingesteld: Je hebt een diepe interesse en kennis van kinderontwikkeling en biedt kinderen een veilige, stimulerende plek om zichzelf te ontwikkelen.
Zorgzaam: Je hebt een warm hart voor de allerkleinsten en begrijpt de behoeften van baby's en peuters.
Ouderbetrokkenheid: Een goede communicatie en een vertrouwensband met ouders zijn essentieel.
Relevant diploma: Je hebt een kwalificerende opleiding voor kinderopvang. Check hier of jouw diploma kwalificeert voor de kinderopvang. 
Goede beheersing van de Nederlandse taal op niveau 3F.
Beschikbaarheid: Je bent beschikbaar voor 19 tot 36 uur per week.
Wat Bieden Wij
Een jaarcontract voor 19 tot 36 uur met zicht op een vast dienstverband.
Salaris tussen €2385,- en €3192,- bruto (schaal 6) o.b.v. 36 uur met tweemaal een cao-stijging in 2024.
Ruimte voor persoonlijke ontwikkeling via ons Leerplein.
Extra's zoals teamuitjes, een bijdrage aan een sportabonnement en een fietsplan voor fietsplezier.
Eindejaarsuitkering, vakantiegeld en een reiskostenvergoeding.
Een netto bonus van €350,- voor het aandragen van een nieuwe collega.
Mobiliteitsregeling: keuze uit een leasefiets, volledige OV-kostenvergoeding, eigen fiets of vergoeding parkeerkosten. 
Nieuwsgierig naar onze overige arbeidsvoorwaarden? Neem een kijkje op deze pagina.
Ben jij enthousiast geworden na het lezen van deze vacature en zie jij jezelf in deze rol?
Klik dan gauw op de sollicitatiebutton en vul het sollicitatieformulier in. Wij streven ernaar om binnen een aantal werkdagen contact met je op te nemen.
Voor vragen of meer info kun je contact opnemen met onze recruiter Myrthe Panagiotakopoulos via +31 6 26567683