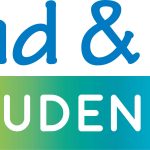 De kinderopvangorganisatie met een maatschappelijk hart 💙
Ben jij klaar om je creativiteit te laten schitteren en avonturen te beleven met kinderen?
Welkom bij BSO Podium!
BSO Podium, gevestigd in de katholieke Basisschool St. Aloysius in het hart van Baarn, biedt een fijne en creatieve plek waar kinderen (4-12 jaar) na een lange schooldag kunnen ontspannen en hun talenten kunnen ontwikkelen. Bij ons draait alles om creativiteit en gezelligheid! Onze kinderen schitteren regelmatig op het podium op de eerste verdieping met hun zelfbedachte toneelspellen. Daarnaast maken we graag gebruik van de gymzaal en het ruime buitenspeelterrein voor spel en bewegingsactiviteiten of knutselen we prachtige kunstwerkjes. Kom jij ons team versterken met jouw creatieve talent? jouw in breng is van harte welkom
Kom jij ons team versterken?
We zijn per direct op zoek naar een nieuwe creatieve collega die ons team van 2 personen komt versterken op in ieder geval maandag, dinsdag en donderdag van 14.15 uur tot 18.30 uur. Tijdens vakanties ben je flexibel inzetbaar. Wil je graag meer uren werken? We kijken graag samen met jou naar de mogelijkheden.
Bereikbaarheid 
BSO Podium is uitstekend bereikbaar, zowel met het openbaar vervoer als met de auto. Het dichtstbijzijnde station ligt op slechts 4 minuten fietsafstand. Kom je liever met de auto? Geen zorgen! We bieden voldoende gratis parkeergelegenheid aan. Vanuit omliggende steden zoals Amersfoort, Hilversum en Almere zijn we eveneens gemakkelijk te bereiken.
Wat wij zoeken in een nieuwe collega
Pedagogisch ingesteld: Je hebt een diepe interesse en kennis van kinderontwikkeling en biedt kinderen een veilige stimulerende plek om zichzelf te ontwikkelen.
Ouderbetrokkenheid: Een goede communicatie en een vertrouwensband met ouders is essentieel.
Relevant Diploma: Check hier of jouw diploma kwalificeert voor de kinderopvang.
 
Wat bieden wij
Een jaarcontract voor 16 uur met zicht op een vast dienstverband.
Salaris tussen de €2385,- en €3192,- bruto (schaal 6) o.b.v. 36 uur met tweemaal een cao-stijging in 2024.
Ruimte voor persoonlijke ontwikkeling via ons Leerplein.
Extra's zoals teamuitjes, een bijdrage aan een sportabonnement en een nieuwe fiets voor fietsplezier! 
Eindejaarsuitkering, vakantiegeld en een reiskostenvergoeding.
Een netto bonus van €350,- voor het aandragen van een nieuwe collega.
Nieuwsgierig naar onze overige arbeidsvoorwaarden, bekijk dan deze pagina.
 
Solliciteren?
Klik dan op de sollicitatiebutton en vul het sollicitatieformulier in. Wij streven ernaar om binnen een aantal werkdagen contact met je op te nemen. Voor vragen of meer informatie kun je contact opnemen met onze recruiter Myrthe Panagiotakopoulos via +31 6 26567683.