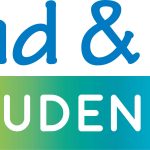 De kinderopvangorganisatie met een maatschappelijk hart 💙
Welkom op BSO Odijk!
Onze BSO, gevestigd in Brede School Het Palet, biedt een fijne en gezellige omgeving voor kinderen tussen 4 en 12 jaar om na een lange schooldag te ontspannen en hun talenten te ontwikkelen. Bij ons is er volop variatie, voor elk kind wat wils! We hebben genoeg buitenruimte met klim- en klautermogelijkheden en maken graag gebruik van het naastgelegen speelbos! En als de regen met bakken uit de lucht valt? Dan duiken we de plassen in voor avontuur of vermaken we ons binnen met een kook- en bakactiviteiten, knutselen we mooie creaties of bedenken we een spannend toneelstuk. Heb jij een talent dat je graag wilt delen tijdens onze activiteiten? Jouw creatieve inbreng is meer dan welkom!
Kom jij ons team versterken?
We zijn per direct op zoek naar een nieuwe collega die ons team van 4 personen komt versterken op dinsdag en donderdag tussen 13.30 uur en 18.30 uur. Tijdens vakanties is flexibiliteit een troef. Wil je graag meer uren werken? Dan kijken we graag samen met jou naar de mogelijkheden. Onze locatie, Het Palet, is gemakkelijk te bereiken met het openbaar vervoer. Vanaf Utrecht Centraal bedraagt de reistijd slechts 30 minuten en vanaf Houten ben je er al in slechts 20 minuten! Kom je liever met de auto? Geen probleem! We hebben voldoende gratis parkeerplekken beschikbaar.
Wat wij zoeken in een nieuwe collega
Pedagogisch ingesteld: Je hebt een diepe interesse en kennis van kinderontwikkeling en biedt kinderen een veilige stimulerende plek om zichzelf te ontwikkelen.
Ouderbetrokkenheid: Een goede communicatie en een vertrouwensband met ouders is essentieel.
Relevant Diploma: Check hier of jouw diploma kwalificeert voor de kinderopvang.
 
Wat bieden wij
Een jaarcontract voor 11 uur met zicht op een vast dienstverband.
Salaris tussen de €2385,- en €3192,- bruto (schaal 6) o.b.v. 36 uur met tweemaal een cao-stijging in 2024.
Ruimte voor persoonlijke ontwikkeling via ons Leerplein.
Extra's zoals teamuitjes, een bijdrage aan een sportabonnement en een nieuwe fiets voor fietsplezier! 
Eindejaarsuitkering, vakantiegeld en een reiskostenvergoeding.
Een netto bonus van €350,- voor het aandragen van een nieuwe collega.
Nieuwsgierig naar onze overige arbeidsvoorwaarden, bekijk dan deze pagina.
 
Solliciteren?
Ben je enthousiast geworden na het lezen van deze vacature en zie je jezelf in deze rol? Klik dan op de sollicitatiebutton en vul het sollicitatieformulier in. Wij streven ernaar om binnen een aantal werkdagen contact met je op te nemen. Voor vragen of meer informatie kun je contact opnemen met onze recruiter Myrthe Panagiotakopoulos via +31 6 26567683.