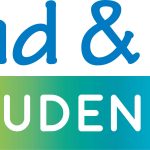 De kinderopvangorganisatie met een maatschappelijk hart 💙
Welkom op BSO Bever!
Gelegen in Zuilenstein, binnen het scholencomplex van de Toonladder en de Vroonestein, bieden we een fijne en ruime omgeving voor kinderen. Onze BSO beschikt over twee huiselijk ingerichte ruime lokalen in de Vroonesteinschool, waar maximaal 42 kinderen per dag verdeeld over verschillende groepen spelen op maandag, dinsdag, donderdag en vrijdagmiddag. De kinderen worden lopend opgehaald van nabijgelegen scholen, met voldoende parkeergelegenheid in de wijk en ruimte rondom de scholen. Onze drie speelruimtes zijn op maat gemaakt naar de smaak van de kinderen en bieden een scala aan avontuurlijk speelmateriaal. Daarnaast hebben we een groot grasveld voor volop buitenpret. Door onze samenwerking met Merwestein kunnen kinderen tijdens de BSO-uren hun zwemdiploma behalen, een kans die we met plezier bieden. Tijdens vakanties bieden we een feestelijke mix van thematische activiteiten, zoals picknicks, workshops en sportclinics in samenwerking met gemeentelijke sportfunctionarissen. Wil jij jouw talent toevoegen aan ons activiteitenaanbod? Jouw inbreng is van harte welkom!

Kom jij ons team versterken?
We zoeken een enthousiaste pedagogisch medewerker voor de groep Kiddiez (4-7 jaar) die ons team kan versterken op maandag, dinsdag, donderdag en vrijdagmiddag van 13.30 – 18.30 uur, met flexibele inzet tijdens vakanties. Het team bestaat uit vier ervaren en professionele pedagogisch medewerkers, waar een prettige en open werksfeer heerst. Bovendien bieden we de mogelijkheid om je uren uit te breiden door een combinatie te maken met VE Peutergroep Beertje in de ochtenden, wat plaatsvindt in dezelfde ruimte als de BSO.
 
Wat wij zoeken in een nieuwe collega
Pedagogisch ingesteld: Je hebt een diepe interesse en kennis van kinderontwikkeling en biedt kinderen een veilige stimulerende plek om zichzelf te ontwikkelen.
Ouderbetrokkenheid: Een goede communicatie en een vertrouwensband met ouders is essentieel.
Relevant Diploma: Check hier of jouw diploma kwalificeert voor de kinderopvang.
 
Wat Bieden Wij
Een jaarcontract voor 16 uur met zicht op een vast dienstverband.
Salaris tussen de €2385,- en €3192,- bruto (schaal 6) o.b.v. 36 uur met tweemaal een cao-stijging in 2024.
Ruimte voor persoonlijke ontwikkeling via ons Leerplein.
Extra's zoals teamuitjes, een bijdrage aan een sportabonnement en een nieuwe fiets.
Eindejaarsuitkering, vakantiegeld en een reiskostenvergoeding.
Een netto bonus van €350,- voor het aandragen van een nieuwe collega.
Nieuwsgierig naar onze overige arbeidsvoorwaarden, bekijk dan deze pagina.
 
Solliciteren?
Ben je enthousiast geworden na het lezen van deze vacature en zie je jezelf in deze rol? Klik dan op de sollicitatiebutton en vul het sollicitatieformulier in. Wij streven ernaar om binnen een aantal werkdagen contact met je op te nemen. Voor vragen of meer informatie kun je contact opnemen met onze recruiter Myrthe Panagiotakopoulos via +31 6 26567683.