Parttime
Voltijd
2.385 - € 3.192 € / Maand

CAO :

CAO Kindervang (BK/BMK)

Bewijs scholing voorschoolse educatie :

Gewenst

Bewijs scholing voor werken met 0-jarigen :

Gewenst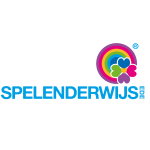 Je ziet ze groeien
 Spelenderwijs is op zoek naar flexibele pedagogisch medewerkers. Iemand die past in een werkomgeving waar het verrijken van kindontwikkeling centraal staat. Een enthousiaste professional die een actieve bijdrage wil leveren aan de ontwikkeling van kinderen. Niet door te zeggen wat ze moeten doen, maar door ze het zelf te laten ontdekken. Zelf het initiatief te laten nemen en buiten de lijntjes te laten kleuren.
Dit ga je doen.
Als pedagogisch medewerker stimuleer jij kinderen om hun eigen talenten aan te spreken. Je kijkt door de ogen van het kind en verplaatst je in hun belevingswereld. Je realiseert een veilige, uitdagende leef-, leer- en ontwikkelomgeving, zodat kinderen zich optimaal kunnen ontwikkelen.  
Je verrijkt de kindontwikkeling door een rijke en uitdagende omgeving te creëren.
Je organiseert activiteiten die perfect afgestemd zijn op de leeftijd en interesse van de kinderen.
Je monitort het ontwikkelingsproces van ieder kind en vertaalt de bevindingen naar de praktijk. Hier betrek je ouders/ verzorgers bij.
Je ontwikkelt jezelf als professional en deelt kennis met collega's. Zo versterken jullie elkaar.
 Team.
Werken in de flexpool betekent veel afwisseling. Niet alleen wat betreft de groepen en kinderen, maar ook je collega's. Jouw collega's zijn gepassioneerd en zijn niet vies van een uitdaging.
In deze functie werk je op verschillende groepen en verschillende locaties, die in overleg met je leidinggevende worden bepaald. 
Dit is Spelenderwijs Ede.
Spelenderwijs Ede is onderdeel van Wij zijn JONG en heeft ruim 20 locaties. Bij Spelenderwijs Ede bieden we je de mogelijkheid om te leren, je eigen pad te kiezen en initiatieven te nemen. We besteden aandacht aan jouw ontwikkeling, als professional en als persoon. Welbevinden en betrokkenheid vormen samen de bril waardoor we kijken waarin het verrijken van kindontwikkeling ons doel is. 
 
Jij krijgt.
Een uitdagende functie in een prettige werksfeer waarbij je de mogelijkheid krijgt om veel ervaring in jouw vakgebied op te doen. Je valt in op het moment dat er op een vestiging een (extra) collega nodig is. Je werkt op verschillende vestigingen en op momenten dat het jou uitkomt.
Een flex-contract op basis van uren (uren in overleg, afhankelijk van flexibiliteit).
Salaris conform de cao Kinderopvang, schaal 6 (€ 2.188 – € 2.979 bruto per maand bij 36 uur).
Kom je met eigen vervoer zoals de fiets of auto? Dan krijg je € 0,42 per km. Kom je met OV? Dan mag je de OV kosten declareren.
Toegang tot JONG leren, het online leer- en ontwikkelplatform van Wij zijn JONG.  
Je krijgt geen opbouw vakantiedagen, maar in ruil daarvoor een toeslag van 13% per gewerkt uur.
Een bijdrage voor de zorgverzekering van € 16 p maand over de maanden dat je daadwerkelijk gewerkt hebben.
Jij herkent jezelf in.
Een afgeronde en kwalificerende opleiding op minimaal mbo 3-niveau. Dit is bij voorkeur een opleiding tot onderwijsassistent, sociaal pedagogisch medewerker of SPH.  Check hier of jouw diploma voldoet.
Een Nederlands 3F-taalcertificaat en eventueel een VVE-certificaat, of je bent bereid dit te behalen (uiteraard op onze kosten).
Pedagogische kennis van, en inzicht in, de ontwikkeling van kinderen in de leeftijd van 0 tot 12 jaar.
Ben jij een hbo-student en kwalificeer jij straks om in de kinderopvang te werken? Dan zijn er ook volop mogelijkheden. 
Om te kunnen werken in de dagopvang moet je 75% van de studiepunten hebben behaald of een overgangsbewijs hebben naar het vierde studiejaar.
Voor de bso is minimaal 50% van de studiepunten nodig of een overgangsbewijs naar het derde jaar.
Verder is besloten dat vier (nog) niet afgeronde hbo-bacheloropleidingen kwalificeren voor dagopvang. Bij het behalen van 50 procent van de studiepunten of met een bewijs van overgang naar het derde jaar. Het gaat om de hbo-bacheloropleidingen lerarenopleiding Pedagogiek, Pedagogiek, Pedagogisch Management Kind en Educatie en Pedagogisch Management Kinderopvang.
Word jij onze nieuwe collega?
Reageer en wij nemen z.sm contact met je op!