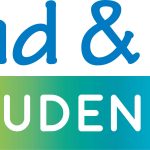 De kinderopvangorganisatie met een maatschappelijk hart 💙
Ben jij op zoek naar een baan waar geen dag hetzelfde is? Haal je plezier uit het opstellen en uitvoeren van individuele en groepsgebonden ontwikkeldoelen op sociaal emotioneel, cognitief of motorisch gebied? Lees dan gauw verder, want wellicht is deze functie als Voorschoolse Educatie (VE) medewerker op een peutergroep in combinatie met het 1 dagdeel werken op de peutergroep dagopvang iets voor jou!
Als VE-medewerker zie jij een uitdaging in het voorkomen en bestrijden van ontwikkelingsachterstanden bij kinderen in de leeftijd van 2,5 tot en met 4 jaar. In samenwerking met ouders (van verschillende achtergronden) en de aansluitende school, zorg je voor een optimale ontwikkeling aan de hand van ontwikkelingsgerichte activiteiten doormiddel van het werken met thema's. De ontwikkeldoelen leg je administratief vast en de voortgang van de doelen bespreek je met de senior pedagogisch medewerker en eventuele partners, zoals het consultatiebureau of intern regisseur. Je zorgt ervoor dat kinderen zich op een veilige en zelfstandige manier kunnen ontwikkelen en groeien. Dit doe je allemaal in samenwerking met ouders en andere pedagogisch professionals. Als VE-medewerker bied je een tweede thuis aan kinderen en zorg je ervoor dat kinderen een positieve bijdrage leveren aan de samenleving.  
Als pedagogisch medewerker ben je verantwoordelijk voor de opvang, ontwikkeling, veiligheid en verzorging van kinderen. Je komt te werken in een ervaren team van 4 Pedagogisch medewerkers bij PG/ KDV De Beestenboel in Utrecht.
Op een VE groep zorg je voor:
Het bieden van een veilige en liefdevolle omgeving voor kinderen.
Het stimuleren van de ontwikkeling van kinderen op sociaal-emotioneel, cognitief en motorisch gebied.
Het werken aan ontwikkelingsgerichte activiteiten en thema's.
Het opstellen en evalueren van individuele en groepsgebonden ontwikkeldoelen.
Het onderhouden van contacten met ouders.
Wij zoeken een kandidaat die beschikt over:
Een relevant diploma, zoals een mbo-diploma Pedagogisch Werk (niveau 3 of 4) of een hbo-diploma Pedagogiek, Onderwijsassistent niveau 4, of Pabo.
Een beheersing van de Nederlandse taal op niveau 3F.
VE gecertificeerd (voorkeur) of bereid dit te behalen.
Beschikbaarheid op woensdag van 8.30-17.00 uur en vrijdag van 8.30-18.30 uur (waarvan de middag op de peutergroep kinderdagopvang) + 1 dagdeel voor niet groepsgebonden taken op ma-di of do.
De arbeidsvoorwaarden voor deze functie zijn:
Een jaarcontract voor 18.50 uur per week, met uitzicht op een vast dienstverband.
Salaris tussen de €2385,- en €3192,- bruto o.b.v. 36 uur per week, met tweemaal een cao-stijging in 2024.
Een fijne en collegiale werkomgeving.
Ruimte voor eigen inbreng en persoonlijke ontwikkeling.
Teamuitjes en de leukste personeelsfeestjes.
Een bijdrage aan je maandelijkse sportabonnement.
Een aanbrengbonus van €350,- netto, als jij een nieuwe pedagogisch medewerker aanbrengt bij Kind & Co Ludens.
Een fietsplan waarmee het financieel aantrekkelijker wordt om een fiets te kopen.
Het leerplein.
Als je geïnteresseerd bent in deze vacature, kun je solliciteren via de website van Kind & Co Ludens. Je kunt het sollicitatieformulier invullen en je cv en motivatiebrief uploaden. Bij vragen, neem contact op met onze recruiter Dana Boer via 06-51118707
Meer informatie over Kind & Co Ludens vind je via www.kindencoludens.nl. Je kunt hier ook meer lezen over de organisatiecultuur, de waarden en het werk van Kind & Co Ludens.