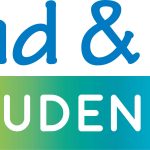 De kinderopvangorganisatie met een maatschappelijk hart 💙
Ga jij graag glijdend je werkdag in? Dat kan! Daarna met de kinderen een courgettetaart bakken, muziek maken of klussen in het technieklokaal? In ons prachtige nieuwe gebouw in Holland Park bied jij de kinderen de meest uiteenlopende en creatieve activiteiten. Wat is jouw talent?

Dit doe je:
* Jij hebt fantastische superkrachten die je graag inzet voor de kinderen op de BSO
* Jij bent als een tweede thuis en zorgt elke dag weer voor een veilige en vertrouwde omgeving
* Jij speelt een onmisbare rol en bezorgt de kinderen een creatieve, sportieve maar bovenal fijne middag
* Hebt geen hoogtevrees en roetsjt zo van de glijbaan en bakt in een handomdraai de meest gezonde recepten.
Heb jij zin om alle toffe ruimtes van het gloednieuwe gebouw te ontdekken? Er is in ieder geval een kinderkookcafé, sporthal, technieklokaal, maar wat nog meer…? Kom erachter! Neem contact op met Maerle Daniels via 06 – 203 362 58. Een appje sturen is cool!
Dit krijg je:
* Salaris volgens de CAO Kinderopvang (schaal 6), met twee keer een verhoging in 2024
* Een jaarcontract met mogelijkheid tot langer
* De keuzevrijheid om zelf te kiezen hoe en wanneer je jouw eindejaarsbonus en vakantiegeld laat uitkeren
* Reis als een professional zoals jij wil per leasefiets, met kilometervergoeding, het openbaar vervoer of eigen fiets
* Je houdt van een feestje met collega's en bent altijd in voor een uitje
* Ontdek nieuwe talenten en ontwikkel jezelf via ons Leerplein en vakgerichte cursussen
* Ontvang een knallende beloning van €350,- netto, als jij een collega held(in) aandraagt
* We hebben een fantastisch gebouw vol speelruimte en enthousiaste collega's.
Dit ben je:
* Je hebt een relevant diploma op zak
* Je spreekt en schrijft de Nederlandse taal (niveau 3F)
* Je bent 15-25 uur beschikbaar
* Flexibel en klaar voor avontuur, vooral tijdens de vakanties.
Over ons:
Wij zijn Kind & Co Ludens, een kinderopvangorganisatie met een missie. Met 2700 medewerkers op meer dan 500 locaties, werken we samen met ouders, scholen en partners om de kinderen de beste zorg te bieden. Wil je meer over ons weten? Bekijk hier onze website.
Solliciteer nu! Klaar om lachend BSO Atelier op te sjezen? Klik op die sollicitatiebutton en maak kennis met onze recruiter Maerle Daniels. Een appje sturen via 06 – 203 362 58 mag altijd! Een e-mail sturen naar m.daniels@kindencoludens.nl vinden we ook leuk.