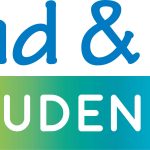 De kinderopvangorganisatie met een maatschappelijk hart 💙
Help peuters een sterke start te maken in Baarn!
Onze peutergroepen in Baarn
Als Pedagogisch Medewerker op een VE Peutergroep ondersteun je kinderen tussen 2 en 4 jaar in hun sociale, emotionele, cognitieve en motorische ontwikkeling. Dit bereik je door educatieve activiteiten te organiseren en nauw samen te werken met ouders, consultatiebureaus en scholen. Je volgt de ontwikkeldoelen, bespreekt de voortgang met het team en voorziet ouders van advies. In een veilige omgeving stimuleer je optimale groei, waarbij zowel individuele kinderen als de groep als geheel de aandacht krijgen die ze verdienen. We hebben twee peutergroepen in Baarn: Dribbel en Hummelhonk. Persoonlijk contact en een goede werksfeer zijn voor ons erg belangrijk. Daarom kijken we samen met jou welke locatie het beste bij jou past.
Meer dan alleen de ochtend – de keuze is aan jou! 
Ben je op zoek naar afwisseling en werk je liever een volledige dag? Dan hebben we goed nieuws: je bent van harte welkom om in de middag ons BSO team in Baarn te versterken. Hier begeleid je kinderen van basisschoolleeftijd (4 t/m 12 jaar) met activiteiten die hun ontwikkeling stimuleren. Denk aan het kweken van groene vingers in onze moestuin, het ontdekken van diverse sport- en spelmaterialen en spannende uitstapjes naar het bos. Bij de BSO maken we van elke dag een nieuw avontuur!
Wat wij zoeken in een nieuwe collega
Pedagogisch ingesteld: Je hebt een diepe interesse en kennis van kinderontwikkeling en biedt kinderen een veilige stimulerende plek om zichzelf te ontwikkelen.
Ouderbetrokkenheid: Een goede communicatie en een vertrouwensband met ouders is essentieel.
Relevant Diploma: Check hier of jouw diploma kwalificeert voor de kinderopvang.
Een goede beheersing van de Nederlandse taal op niveau 3F.
Een VE certificaat of bereidheid deze te halen.
 
Wat bieden wij
Een jaarcontract voor 8 tot 17 uur met zicht op een vast dienstverband.
Salaris tussen de €2385,- en €3192,- bruto (schaal 6) o.b.v. 36 uur met tweemaal een cao-stijging in 2024.
Ruimte voor persoonlijke ontwikkeling via ons Leerplein.
Extra's zoals teamuitjes, een bijdrage aan een sportabonnement en een nieuwe fiets voor fietsplezier! 
Eindejaarsuitkering, vakantiegeld en een reiskostenvergoeding.
Een netto bonus van €350,- voor het aandragen van een nieuwe collega.
Nieuwsgierig naar onze overige arbeidsvoorwaarden, bekijk dan deze pagina.
 
Solliciteren?
Ben je enthousiast geworden na het lezen van deze vacature en zie je jezelf in deze rol? Klik dan op de sollicitatiebutton en vul het sollicitatieformulier in. Wij streven ernaar om binnen een aantal werkdagen contact met je op te nemen. Voor vragen of meer informatie kun je contact opnemen met onze recruiter Myrthe Panagiotakopoulos via +31 6 26567683.