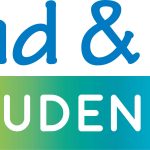 De kinderopvangorganisatie met een maatschappelijk hart 💙
Wedstrijdje doen?!
Je bent van harte welkom op onze Sport BSO Kanjers!
Onze locatie is gevestigd op het terrein van voetbalvereniging Jonathan, omgeven door de pracht van Slot Zeist. Hier bieden we kinderen (4 tot 12 jaar) na schooltijd een fijne omgeving waar sport en plezier hand in hand gaan. Onze dagelijkse sport- en bewegingsactiviteiten zijn het hoogtepunt van de middag, afgestemd op de interesses en energie van onze kanjers. We kiezen uit diverse speelvormen: van grootschalige groepsactiviteiten tot vrij spelplezier. Tijdens vakanties trekken we alles uit de kast! We werken met een speciaal activiteiten programma, zodat geen dag hetzelfde is en onze kanjers altijd iets nieuws beleven. Elke dag staat bij ons in het teken van sportiviteit en gezelligheid, waar elk kind zich thuis voelt. Sport jij met ons mee? 
Kom jij ons team versterken?
We zijn per direct op zoek naar een nieuwe collega die ons sportieve team van 3 personen komt versterken op maandag, dinsdag en donderdag tussen 13.45 uur en 18.30 uur. Tijdens vakanties ben je flexibel inzetbaar en werk je tussen 07:30 tot 18:30 uur. Wil je graag meer uren werken? Dan kijken we graag samen met jou naar de mogelijkheden. 
Wat wij zoeken in een nieuwe collega
Pedagogisch ingesteld: Je hebt een diepe interesse en kennis van kinderontwikkeling en biedt kinderen een veilige stimulerende plek om zichzelf te ontwikkelen.
Ouderbetrokkenheid: Een goede communicatie en een vertrouwensband met ouders is essentieel.
Relevant Diploma: Check hier of jouw diploma kwalificeert voor de kinderopvang.
 
Wat bieden wij
Een jaarcontract voor 18 uur met zicht op een vast dienstverband.
Salaris tussen de €2385,- en €3192,- bruto (schaal 6) o.b.v. 36 uur met tweemaal een cao-stijging in 2024.
Ruimte voor persoonlijke ontwikkeling via ons Leerplein.
Extra's zoals teamuitjes, een bijdrage aan een sportabonnement en een nieuwe fiets voor fietsplezier! 
Eindejaarsuitkering, vakantiegeld en een reiskostenvergoeding.
Een netto bonus van €350,- voor het aandragen van een nieuwe collega.
Nieuwsgierig naar onze overige arbeidsvoorwaarden, bekijk dan deze pagina.
 
Solliciteren?
Ben je enthousiast geworden na het lezen van deze vacature en zie je jezelf in deze rol? Klik dan op de sollicitatiebutton en vul het sollicitatieformulier in. Wij streven ernaar om binnen een aantal werkdagen contact met je op te nemen. Voor vragen of meer informatie kun je contact opnemen met onze recruiter Myrthe Panagiotakopoulos via +31 6 26567683.