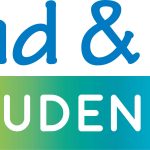 De kinderopvangorganisatie met een maatschappelijk hart 💙
Ben jij een pedagogisch medewerker met liefde voor natuur?
Over KDV de Welpen
In Bilthoven zoeken we een enthousiaste nieuwe collega om ons te versterken op de verticale groep (0-4 jaar). KDV de Welpen zit gevestigd op het bosrijke terrein bij De Werkplaats Kindergemeenschap waar ons hechte team van 9 personen geniet van een veelzijdige groene buitenomgeving die we volop benutten. Denk aan een groot buitenspeelterrein, een bloeiende moestuin en een gezellige kinderboerderij op de hoek. En als de regen met bakken uit de lucht komt, duiken we de plassen in voor avontuur, of vermaken we ons lekker droog in onze binnenhal. ️
Wat onze locatie extra speciaal maakt, is onze nauwe samenwerking met de naastgelegen school De Werkplaats. Veel van onze kinderen stappen daar over als ze 4 jaar worden. We zorgen voor een soepele overgang en doen enthousiast mee aan de jaarlijkse traditie: "Onder de bogen," om afscheid te nemen van het oude schooljaar en het nieuwe jaar te verwelkomen. En het mooie is, je hoeft zo geen definitief afscheid te nemen van alle kinderen en ouders.
Bereikbaarheid
De locatie is slechts 10 minuten lopen vanaf het dichtstbijzijnde station. Kom je met de auto? Geen probleem, je kunt bij ons gratis parkeren.
Wat wij zoeken in een nieuwe collega:
Pedagogisch ingesteld: Je hebt een diepe interesse en kennis van kinderontwikkeling en biedt kinderen een veilige stimulerende plek om zichzelf te ontwikkelen.
Zorgzaam: Je hebt een warm hart voor de allerkleinsten en begrijpt de behoeften van baby's en peuters.
Ouderbetrokkenheid: Een goede communicatie en een vertrouwensband met ouders is essentieel.
Relevant Diploma: Je hebt een kwalificerende opleiding voor kinderopvang 
Check hier of jouw diploma kwalificeert voor de kinderopvang. 
een goede beheersing van de Nederlandse taal op niveau 3F;
Beschikbaarheid: Je bent beschikbaar voor 27 uur per week op woensdag, donderdag en vrijdag.
Wat Bieden Wij
Een jaarcontract voor 27 uur met zicht op een vast dienstverband.
Salaris tussen de €2385,- en €3192,- bruto (schaal 6) o.b.v. 36 uur met tweemaal een cao-stijging in 2024. 
Ruimte voor persoonlijke ontwikkeling via ons Leerplein.
Extra's zoals teamuitjes, een bijdrage aan een sportabonnement en een nieuwe fiets.
Een eindejaarsuitkering, vakantiegeld en een reiskostenvergoeding.
Een netto bonus van €350,- voor het aandragen van een nieuwe collega.
Ben jij enthousiast geworden na het lezen van deze vacature en zie jij jezelf in deze rol?
Klik dan gauw op de sollicitatiebutton en vul het sollicitatieformulier in. Wij streven ernaar om binnen een aantal werkdagen contact met je op te nemen.
Voor vragen of meer info kun je contact opnemen met onze recruiter Myrthe Panagiotakopoulos via +31 6 26567683