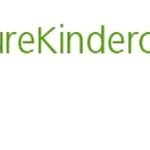 Website VacatureKinderopvang.nl
Al uw vacatures online
Bij VacatureKinderopvang.nl zetten we ons al sinds 2009 in voor de kinderopvangbranche. En daarom accepteren wij geen vacatures voor zzp / freelancers voor de functie als pedagogisch medewerker.
Geen vacatures voor zelfstandigen
Wij plaatsen geen vacatures voor zzp'ers en freelancers in de kinderopvang. Dit is een bewuste keuze, we leggen uit waarom.
Wet DBA naleving
In Nederland zijn er regels omtrent het inhuren van zzp'ers, zoals vastgelegd in de Wet Deregulering Beoordeling Arbeidsrelaties (Wet DBA). Het inzetten van zzp als pedagogisch medewerker of leerkracht betekend in de meeste gevallen dat de Wet DBA overtreden wordt. Er is nu nog een handhavingsmoratorium voor de organisaties, er wordt nu niet gecontroleerd maar deze vervalt binnenkort. Organisaties kunnen dan een boete krijgen voor inzet van schijnzelfstandigen en zullen dan ook gedwongen worden om te stoppen hiermee.
Schijnzelfstandigheid
Freelancers actief in de basisfuncties van organisaties in de gezondheidzorg & welzijn en onderwijs zijn vaak schijnzelfstandig. De risico's op schijnzelfstandigheid zijn zeer groot in de kinderopvangsector (onderwijs, gezondheidszorg etc). Men is nou eenmaal niet zelfstandig maar werkt gewoon binnen een organisatie-structuur.  
Aanpak zelfstandigen
Bijna alle politieke partijen zijn het erover eens: de aanwezigheid van (schijn)zelfstandigen in de branches gezondheidszorg &welzijn & onderwijs moet aangepakt worden. Niet alleen levert het problemen op bij deze branches, het is ook een maatschappelijk probleem. Freelancers dragen niet of nauwelijks bij aan ons sociale zekerheidsstelsel of pensioensopbouw en betalen minder belasting. Ook is het maar de vraag of freelancers terecht gebruik maken ondernemersfaciliteiten. Dit holt het zekerheidsstelsel uit.   
Behoud van vaste gezichten
In de kinderopvang is continuïteit en vertrouwen van groot belang. De kenmerken van zzp'ers (o.a. ongebonden, vrijheid) staan haaks op de behoefte aan vaste gezichten in de kinderopvang. Dit kan nadelig zijn voor de kinderen, ouders en de kwaliteit van de opvang.
In het belang van de kinderopvang
Het welzijn en de ontwikkeling van kinderen staan centraal in de kinderopvang. De inzet van vaste, toegewijde medewerkers is essentieel is om dit te waarborgen.
Bij VacatureKinderopvang.nl streven we naar het ondersteunen van de kinderopvangbranche op een manier die in lijn is met de wet, de behoeften van kinderen, ouders en werkgevers, en de kwaliteit van de dienstverlening.
#Kinderopvang #Zzp #Freelancers #WetDBA #KwaliteitKinderopvang #VacatureKinderopvang
Meer informatie tref je aan op :
Je kan dus niet solliciteren op deze vacature.
Bekijk hier de openstaande vacatures waarop je kan solliciteren met een dienstverband.