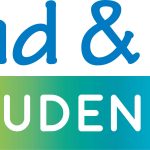 De kinderopvangorganisatie met een maatschappelijk hart 💙
Word jij onze nieuwe collega op de afdeling Marketing& Communicatie? 
De Activiteitenmakelaar is onderdeel van de afdeling Marketing en Communicatie en ondersteunt de totstandkoming van maandelijks zo'n 80 workshops en activiteiten op onze buitenschoolse opvang locaties! Als je bij ons werkt betekent dat gezelligheid, persoonlijke ontwikkeling en een stabiele werkomgeving. We vinden het belangrijk dat je plezier hebt!  
Werken als medewerker Activiteitenmakelaar 
Je staat in contact met Clustermanagers en Senior Pedagogisch Medewerkers die graag een externe aanbieder van activiteiten of workshops willen inzetten op hun locatie. Deze aanvragen komen per mail binnen. Indien gewenst denk je mee over de keuze, inhoud en vormgeving van activiteiten, passend bij het betreffende thema op de locatie. Daarna maak je een match met een aanbieder uit onze database, kom je een datum en tijdstip overeen met je collega en de aanbieder, bevestig je de afspraak en werk je de registraties bij. 
Voor deze taken willen we ons team graag tijdelijk aanvullen met een collega. Je bent voor 2 of 3 dagen per week beschikbaar en je werk is ook te combineren met werken op locatie! 
Wat hebben wij jou te bieden?  
Een uitdagende baan in een laagdrempelige, open organisatie, waar je jezelf kan zijn en veel ruimte is voor eigen inbreng. We zijn niet alleen bezig met vandaag maar ook met jouw toekomst. Je blijft jezelf ontwikkelen door scholing, onderlinge feedback en persoonlijke aandacht. Bij ons krijg je:  
een tijdelijk contract voor 3 maanden voor 16 tot 24 uur per week. Werkdagen zijn in overleg;
€2.693,- tot € 3.512,- bruto maandsalaris (schaal 7 CAO Kinderopvang) op basis van een 36-urige werkweek;
8% vakantietoeslag en een eindejaarsuitkering van 3%;
210 vakantie- en verlofuren op jaarbasis (op basis van een 36-urige werkweek);
een vergoeding van je reiskosten;
een bijdrage in jouw pensioen bij PFZW en korting bij collectieve zorgverzekeringen;
een bijdrage aan je maandelijkse sportabonnement en een fietsplan waarmee het financieel aantrekkelijker wordt om een fiets te kopen;
diverse trainingen en cursussen die jij mag volgen.
Als werkgever vinden wij het belangrijk dat je kunt blijven leren en ontwikkelen en dat je daar ook de tijd voor krijgt. Bij Kind & Co Ludens hebben wij speciaal voor alle werknemers Het Leerplein! Een online leeromgeving waar je korte filmpjes kunt bekijken, interessante artikelen kunt lezen en uitgebreide online trainingen kunt volgen. De onderwerpen van deze trainingen zijn vakinhoudelijk, maar zijn ook aangevuld met trainingen voor persoonlijke ontwikkeling.   
Je past perfect bij ons want je:  
hebt mbo/hbo werk- en denkniveau;
hebt een klantgerichte instelling;
bent graag in contact met collega's en externe relaties;
bent vaardig met Excel;
kan overzicht houden en omgaan met piekbelasting. Bijvoorbeeld als er veel aanvragen tegelijk binnenkomen zoals voor de vakanties.  
Kind & Co Ludens  
Kind & Co Ludens bestaat uit de labels Kind & Co, Ludens en Samen Kinderopvang. Gezamenlijk maken we maatschappelijke impact: we bouwen aan een duurzame samenleving waar alle kinderen de kans krijgen om hun talenten spelenderwijs te ontdekken. Samen met onze 2.700 deskundige en betrokken medewerkers, die elke dag met passie hun werk doen, zijn we er voor de kinderen én ouders. We zijn een maatschappelijke kinderopvangorganisatie zonder winstoogmerk en we kijken niet alleen naar vandaag, maar zijn ook bezig met morgen.   
Laat ons jouw talent zien!
Ben jij enthousiast geworden na het lezen van deze vacature? We maken graag kennis met je. Klik op de blauwe knop 'Solliciteer nu' en vul voor 29 september  het sollicitatieformulier in. Neem voor vragen over de vacature contact op met onze recruiter Petra Beijaard via of met Fieke den Boer, Manager Marketing & Communicatie via f.denboer@kindencoludens.nl. Zij vertellen je graag meer over de functie!