Parttime
Tarief in overleg € / Maand
Aantal contracturen per week: 24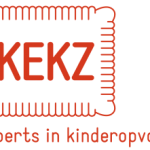 Detachering, werving en salarisadministratie voor kinderopvang. Het kantoor met hart voor de kinderopvang!
KEKZ is voor onze opdrachtgever op zoek naar een:
Interim intern begeleider (omgeving Hellevoetsluis, 24 uur per week)
Organisatie
Deze kinderopvangorganisatie is een middelgroot maatschappelijke kinderopvangorganisatie. Met elkaar creëren de medewerkers een veilige en fijne omgeving waar kinderen kunnen ontdekken, groeien en ontwikkelen. Zij ondersteunen de medewerkers op de locaties, ieder vanuit zijn eigen expertise. De lijnen in de organisatie zijn kort, de sfeer informeel.
Functie
Wat ga je doen als interim intern begeleider?
In verband met een tijdelijke uitbreiding binnen het team pedagogiek is deze organisatie op zoek naar een interim intern begeleider. Zij zijn op zoek naar een coach/ intern begeleider die ervaring heeft met kinderen in de leeftijd van 0 t/m 13 jaar waarbij de ontwikkeling wat meer aandacht vraagt. Hierbij kun je denken aan onder andere autisme, ADHD en ontwikkelingsachterstanden. Je expertise vertaal je naar vaardigheden die je in kunt zetten zodat deze kinderen zich kunnen blijven ontwikkelen.
Je kan het 'probleem' in kaart brengen en kunt je kennis en vaardigheden overbrengen aan je collega's op de groep. Daarnaast kan je de collega's coachend stimuleren om hun eigen vaardigheden uit te breiden zodat zij de kinderen verder kunnen laten ontwikkelen.
Functie-eisen
Wat vragen we van jou?
Voor deze rol zoeken we iemand met een afgeronde coaching diploma en aantoonbare coachende vaardigheden. Je hebt ervaring met ADHD, autisme en/ of ontwikkelingsachterstanden. Communicatief ben je sterk en je communiceert makkelijk met collega's en ouders. Je weet mensen te verbinden en te inspireren. Daarnaast kan je zelfstandig te werk gaan, ben je creatief, flexibel en pragmatisch ingesteld.
Liefst zo snel mogelijk
24 per week voor één jaar
Inlichtingen
Heb je interesse in deze uitdagende functie? Stuur dan je CV met motivatie naar Quirine Guijt- Kuzee, recruiter bij KEKZ, door te mailen naar Quirine@kekz.nl. Voor vragen of aanvullende informatie kun je mailen of bellen naar 070 205 57 68.