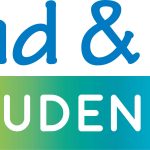 De kinderopvangorganisatie met een maatschappelijk hart 💙
Word jij onze steunpilaar?
Welkom bij ons cluster in Veenendaal!
Onze diverse opvangmogelijkheden, van kinderdagverblijven tot peutergroepen en (sport gerichte) buitenschoolse opvang (BSO) locaties, vormen een creatief en sportief geheel. In ons cluster werken gedreven en enthousiaste pedagogisch medewerkers die open staan voor jouw frisse inbreng!
 
Jouw rol
Natuurlijke klik met kinderen? Check. Flexibel en dol op variatie? Absoluut! Als flexibele medewerker hoef je namelijk niet te kiezen tussen verschillende groepsvormen; je werkt waar ze je nodig hebben. Kinderen, ouders en collega's voelen zich snel op hun gemak bij jou. Jouw enthousiasme zorgt voor een klik, waar je ook bent. Als flexibele medewerker ben je de steunpilaar van onze teams. Je biedt waardevolle ondersteuning op diverse locaties en in verschillende opvangvormen. Jouw bijdrage creëert een stimulerende omgeving voor kinderen, waarin je actief hun ontwikkeling bevordert door middel van creatieve en leerzame activiteiten. Heb je een sportieve of creatieve achtergrond, of beschik je over een ander interessant talent dat je met de kinderen kunt delen? Jouw expertise is van harte welkom!
 
Wat wij vragen
Pedagogisch ingesteld: Je hebt een diepe interesse en kennis van kinderontwikkeling en biedt kinderen een veilige stimulerende plek om zichzelf te ontwikkelen.
Een enthousiaste en flexibele houding.
Ouderbetrokkenheid: Een goede communicatie en een vertrouwensband met ouders is essentieel.
Relevant Diploma: Check hier of jouw diploma kwalificeert voor de kinderopvang.
Flexibele beschikbaarheid op dinsdag, woensdag, donderdag en vrijdag.
Werktijden tussen 07.30 en 18.30 uur, waarbij wij rekening houden met jouw planning. Iedere twee weken ontvang je jouw rooster.
Wat wij bieden
Een contract voor 27 uur per week.
Salaris tussen de €2385,- en €3192,- bruto (schaal 6) o.b.v. 36 uur met tweemaal een cao-stijging in 2024.
Ruimte voor persoonlijke ontwikkeling via ons Leerplein.
Kansen voor persoonlijke ontwikkeling en groei binnen onze organisatie.
Een uitdagende baan met diverse taken in een gezellige en dynamische omgeving.
Extra's zoals teamuitjes, een bijdrage aan een sportabonnement en een nieuwe fiets voor fietsplezier!
Eindejaarsuitkering, vakantiegeld en een reiskostenvergoeding.
Een netto bonus van €350,- voor het aandragen van een nieuwe collega.
Nieuwsgierig naar onze overige arbeidsvoorwaarden? bekijk dan deze pagina.
 
Word jij onze nieuwe collega?
Klik op de sollicitatiebutton en vul het sollicitatieformulier in. Wij streven ernaar om binnen een aantal werkdagen contact met je op te nemen. Voor vragen of meer informatie kun je contact opnemen met onze recruiter Myrthe Panagiotakopoulos via +31 6 26567683.