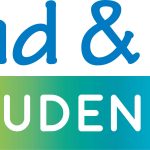 De kinderopvangorganisatie met een maatschappelijk hart 💙
Wil je in de buurt werken en leren zodat jij bij kan dragen aan de toekomst van kinderen? Dan is dit jouw kans! Kind & Co Ludens biedt jou in september 2023 op woensdag of vrijdag een BBL opleiding Pedagogisch medewerker niveau 3. We bieden je een combinatie van werken en leren met optimale begeleiding op één van onze kinderopvanglocaties in Midden Nederland. En het leuke is; je mag direct op de locatie aan de slag!
Het volgen van een BBL-opleiding bij Kind & Co:
Bij Kind & Co Ludens zitten we te wachten op jouw goede ideeën en talent om kinderen te inspireren. Wij bieden een werk- en leertraject voor pedagogisch medewerkers in spe. Je combineert daarbij werken en leren, ook wel Beroepsbegeleidende leerweg (BBL) genoemd. Je volgt de opleiding MBO Pedagogisch medewerker niveau 3 via het ROC in Nieuwegein. 
 Goed om te weten:  
 De les locatie is ROC Nieuwegein; Harmonielaan 2, 3438 EB Nieuwegein.
De opleiding start in september, waarbij de lesdag op woensdag of vrijdag zal zijn;
Je gaat 1 dag per week naar school samen met collega's die werkzaam zijn binnen onze organisatie en daarnaast werk je 3 of 4 dagen bij een kinderopvanglocatie van Kind & Co Ludens (op een BSO is dit minimaal 16 uur en op een Kinderdagverblijf is dit 20 uur per week); 
De werktijden bij een BSO zijn van ongeveer 13.30 uur tot 18.30 uur, in elk geval op maandag, dinsdag en donderdag en hele dagen in vakanties, tussen 07.30-18.30. Op een KDV zal dit tussen 07.30-18.30 uur zijn; 
Wat bieden wij jou? 
Een fijne en collegiale werkomgeving, waarbij er voldoende ruimte is voor eigen inbreng en ontwikkeling. Zo kun je gebruik maken van Het Leerplein. Een online leeromgeving waar je trainingen kunt volgen over vakinhoudelijke onderwerpen, maar ook voor persoonlijke ontwikkeling. 
Verder bieden wij jou:  
Een dienstverband tijdens de opleiding bij Kind & Co Ludens. Na het afronden van de opleiding, blijf je aan de organisatie verbonden;
Het startsalaris tijdens studietijd wordt bepaald o.b.v. ervaring en diploma('s) conform cao. Na de diplomering groei je in ieder geval door naar €2440,- bruto o.b.v. 36 uur (schaal 6.10 cao kinderopvang); 
De volledige kosten van de opleiding en het lesmateriaal; 
Een leerwerkplek aan op een BSO of KDV inclusief optimale begeleiding op de werkplek en ondersteuning bij het maken van opdrachten.
Wie ben jij? 
Als pedagogisch medewerker bied je een luisterend oor aan kinderen, terwijl je spelenderwijs aan de educatieve ontwikkeling van het kind werkt. Dit doe je door middel van het aanbieden van uitdagende en ontwikkelingsgerichte activiteiten. Je houdt hierbij rekening met het individu en het welbevinden van de groep.  Verder beschik je over:  
Een relevant diploma; zoals een VMBO Kader, VMBO TL, HAVO, MBO2, MBO 3, MBO 4 of HBO diploma; (diploma moet je kunnen aantonen).
Een beheersing van de Nederlandse taal op niveau 3F;  
Saamhorigheidsgevoel, waarbij je over sociale en communicatieve vaardigheden beschikt om samen te werken met kinderen, collega pedagogisch medewerkers en ouders; 
Doorzettingsvermogen en kan je zelfstandig aan de slag; 
Reflectieve vaardigheden; je kan kritisch naar jezelf kijken.
Werken bij Kind & Co Ludens
Kind & Co Ludens is de nieuwe kinderopvangorganisatie in (Midden) Nederland die maatschappelijke impact wil maken. We bouwen aan een duurzame samenleving waar alle kinderen de kans krijgen om hun talenten spelenderwijs te ontwikkelen, de wereld te ontdekken en uit te groeien tot krachtige volwassenen. Maar waar ook aandacht is voor het respectvol omgaan met de leefomgeving en elkaar. Dit allemaal voor een mooie, gezonde toekomst.
Iedere dag is anders, zeker als je met kinderen werkt. Wij bieden kinderen een omgeving waarin zij zich optimaal kunnen ontwikkelen, plezier hebben en zichzelf kunnen zijn. Daarin speel jij een grote rol! Met 2.700 medewerkers verspreid over circa 500 locaties bieden wij alle vormen van kinderopvang (kinderdagverblijven, peuteropvang, buitenschoolse opvang en een gastouderbureau).